Joined

Jul 12, 2021
Messages

128
Likes

78
Points

0
Location
selling to make room for another reef tank
Established Opae Ula (Hawaii super shrimp) ecosystems with over 150+ shrimps.
these are not your typical shrimp sold at LFS. These super shrimps live over 25 years and require no feeding, no filter, no heater when keep at room temperature, and no water change ever. only maintenance is topping off with filter water once every 4 to 6 months. light is on a timer which grow algae that the shrimp feeds on.
The Perfect pet for the office or busy individual who travel a lot or don't have time to care for a more demanding pets. These super shrimp are native to Hawaii and live over 25 years. They are breeding and multiplying in this established ecosystem. $450 obo
Tank is a Biorb cube 8 gallon with LED.
picture of the over grown tank has been sitting untouched for months. I can clean and remove some of the special blackish chaeto before pick up.
location: fountain valley and can meet near by
Thanks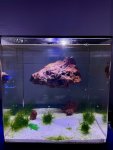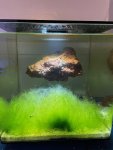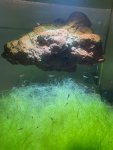 Last edited: