in my tank for 1 year. My purple tang went crazy and beat him up last month. Been in qt with copper with my new bannerfish for about 1 month. Im shutting qt tank and adding my bannerfish to my dt now now so selling him. On nori. Can send video of him eating nori. Im picking the purple tang over him.
located in CITY OF ORANGE
not sure if origin is biota. Bought it from another hobbyist 1 year ago who grew it out from 1 in so I assumed it was.
$200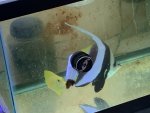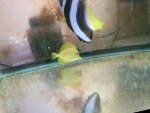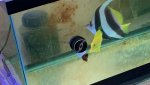 Last edited: