Joined

Jul 26, 2016
Messages

999
Likes

22
Points

18
Location
I started noticing this growing song the perimeter of rock that one of my sponges covers about a month ago. Just the perimeter. Now it covers the whole rock, sort of encrusting, and has now moved on to another rock.
Very cute, very small, very pretty, albeit, not colorful at all. It is almost like a leptostera (sp). But, I've never been great at identifying hitchhikers.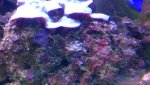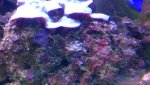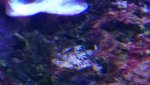 When it first appeared, i thought the xenia which i took great effort to rid from my tank made a comeback, or the cloves jumped over, but it seems to be something much different, much smaller, and does not pulse at all.