Joined

Mar 24, 2022
Messages

17
Likes

15
Points

0
Location
Sup, new to this forum but not new to the hobby. I'm Daniel from san diego. I have a 120gal acrylic curved edge tank with a 40gal breeder. Had it for about 7 years. I've been thru a velvet out break to a dino outbreak then a tank move then another dino outbreak but I keep wanting more.
This is the current state of the tank. I do have a Leemar glass version of this tank waiting to be switched but im still gathering more odds and ends before i do the switch. (told myself I would switch to a glass tank after the kids grow old enough to not throw stuff at nice things lol).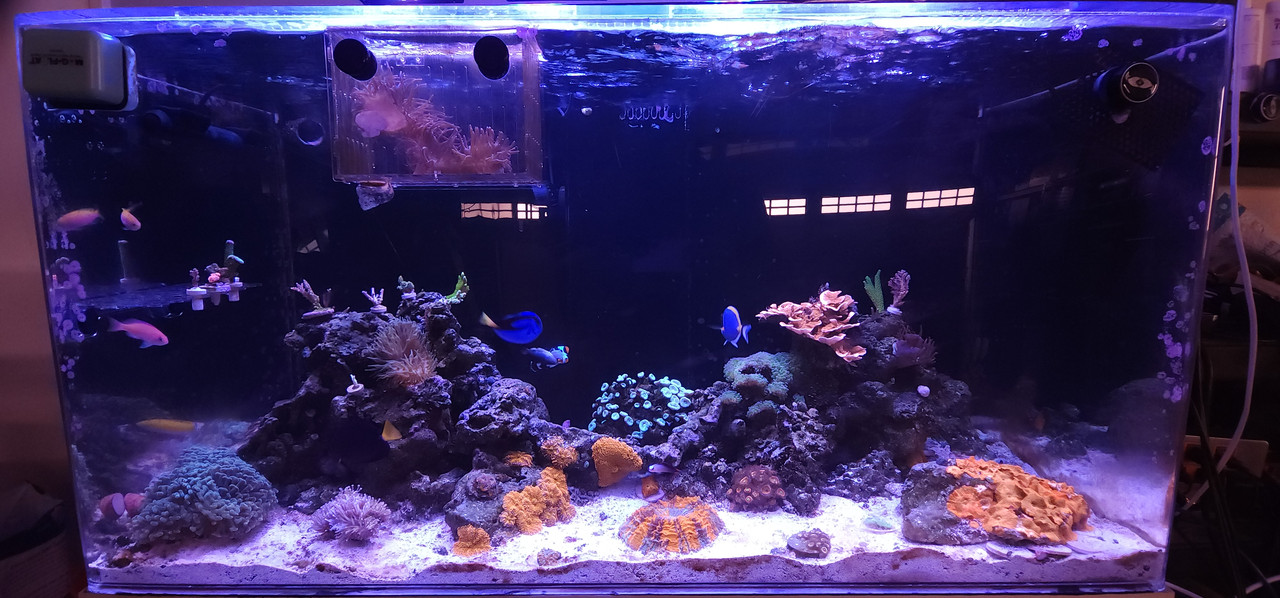 Inhabitants:
Powder Blue tang
Blue hippo tang
Purple tang
Blonde Naso tang
2x snowflake clowns and 1 frostbite clown
Black leopard wrasse
4 spot wrasse
Melanuras warasse
Purple queen anthias
Barletts anthias
Lawnmower Blenny
I have a mixed reef tank, trying to transition to sps dominant.
I'll post my progress from start to finish in a bit if anyone is interested