New member
Sponsor
Supporter
Joined

Jun 16, 2021
Messages

216
Likes

109
Points

0
Location
I have now successfully quarantined several batches of fish for my own tanks. I want to develop my skills further. I have all the tools and 8 total QT tanks set up and fully operational.
Will this turn into a business? I don't know. I expect not. This is my hobby and I want to have fun. I also want to be as professional as possible.
I do run my hobbies like a business, but this is NOT a business. I just want to help people.
I will QT you fish for FREE or whatever you decide you want to donate to the process. I do have access to LA wholesales and will help you acquire the fish you want. You can also buy the fish at your local LFS and bring it to me. You will need to pick up your fish when it is finished with QT. I WILL NOT ship fish, so it is best if you are local.
You need to understand that I will not be help responsible if your fish does not make it through QT. Some do not. I have lost 2 of the 40 I have QT'd so far. Both of them powder tangs.
I have attached the current QT protocol I use.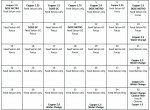 Feel free to reach out.