So I am going to be drilling a 187G tank for my next build and I was hoping to just get a little feedback from any flow and/or internal weir experts.
I have a 48" toothless external overflow from
Modular marine and my only doubt at the moment is where do I place the top of the weir. The design and intent was the hide the water line and this tank as you can see has a large thick center brace which makes a traditional toothed weir a non-starter if hiding the water line is the goal. So I did some math and with the 48" I was aiming for an 1/8" water rise at 10x turnover which should hide my water line and keep the water from submersing the center brace… ish.
so my last thoughts are, is the trim going to be enough headroom or do I have a potential for an overflow condition here? Of course only way that could happen is flow on and drains/overflow not working, but regardless of water level that's a problem so just pretend here. When my return is off with this setup I would expect my water line to basically sit at the bottom edge of the trim depending on where I place the returns.
thoughts?
pics for reference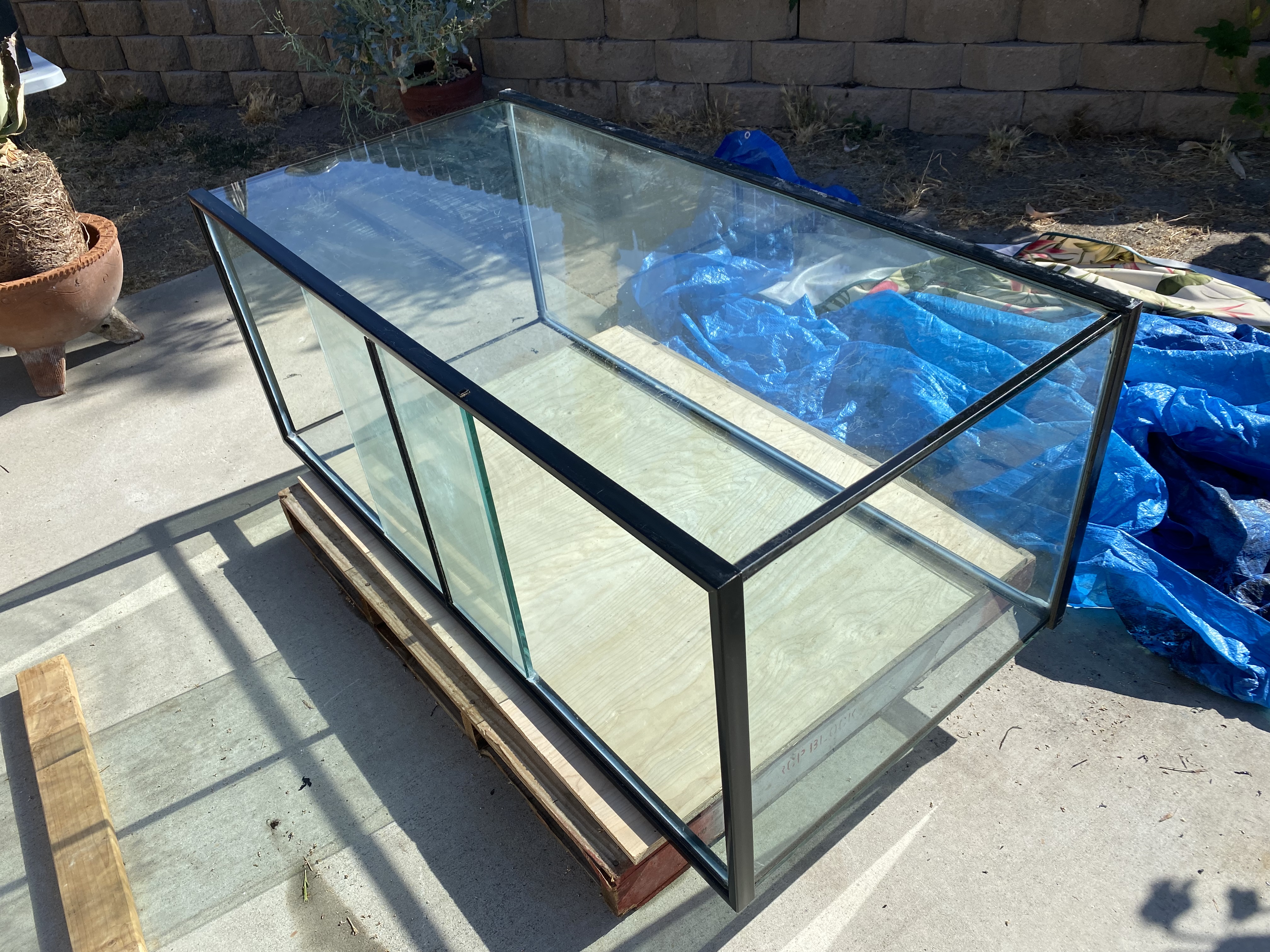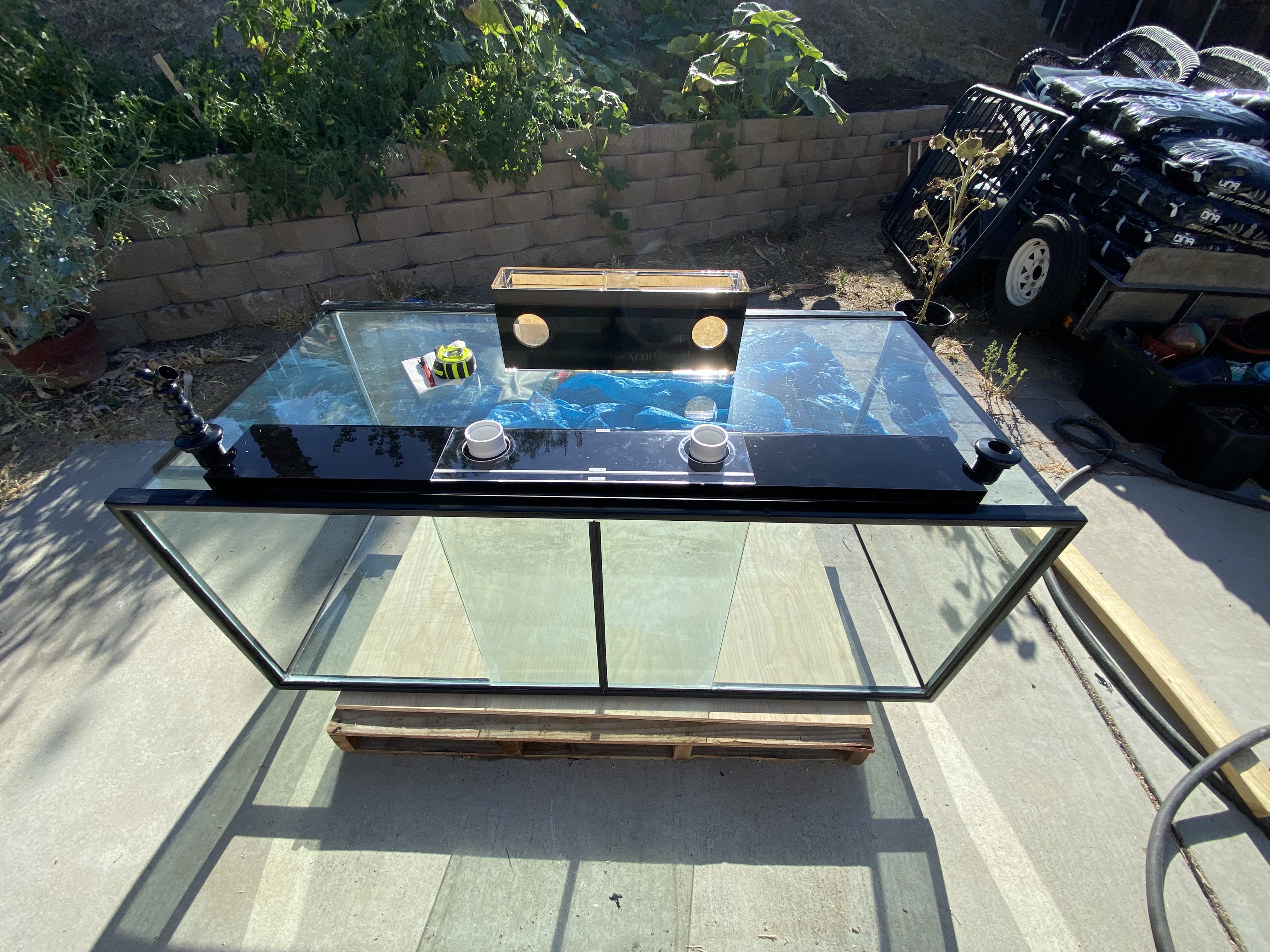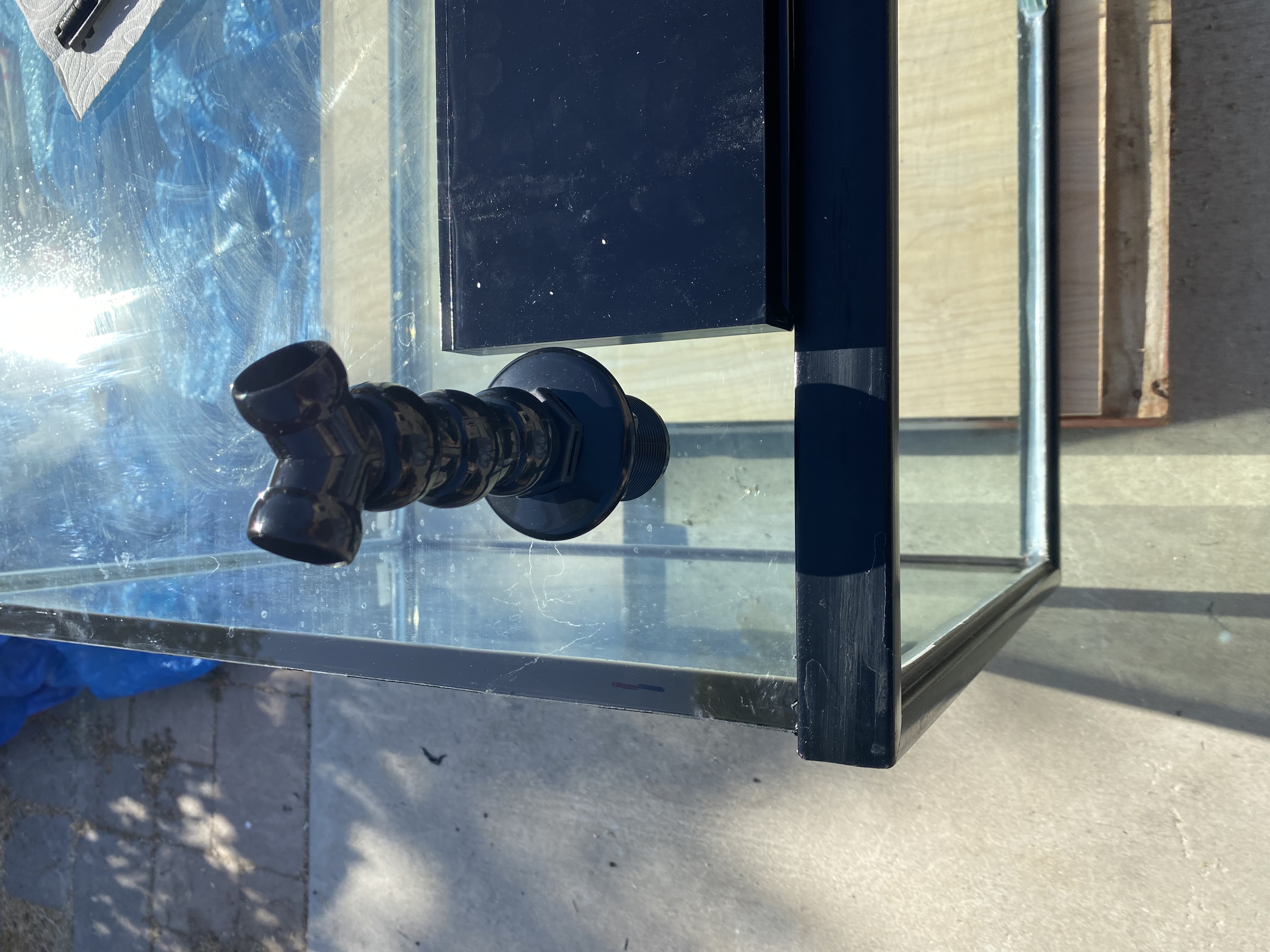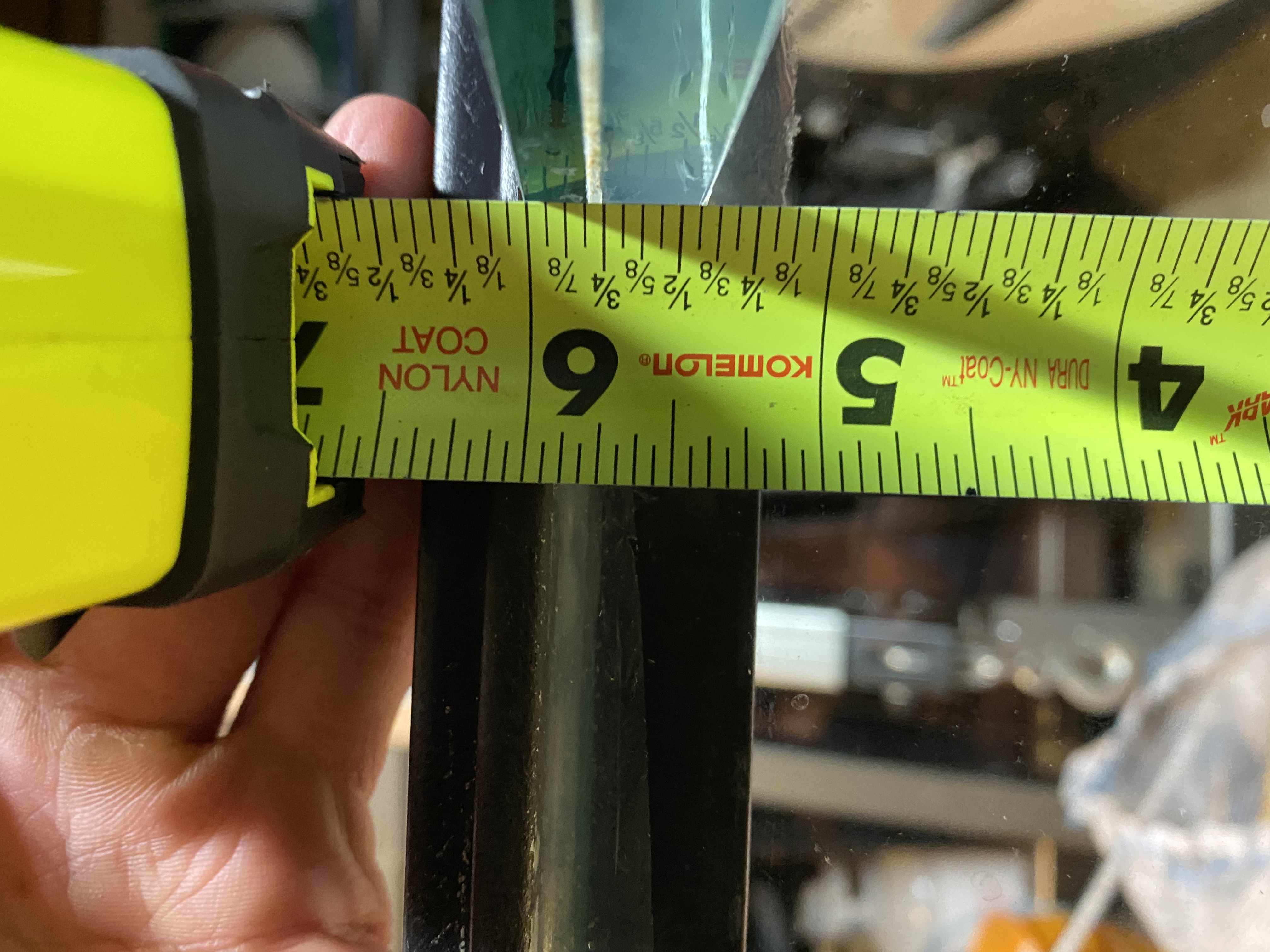 Last edited: