u pm me the name.... and ur correct 1st person only via pm ( IDK name) u get a free frag (pickup 90501) I have
hundreds of this zoa fs
... been growing for like 7 years. pic under ati blue plus t5's. no filters/ect... phone Samsung s10.. t5's 18" above water surface, zoas 9" under surface…. idk how to do that filters and stuffs. under royal blue LED glows center and skirts orange. (not grown under led's, lunar light is LED).
taking pic off phone now... damn gotta figure out how to filter... its showing way to blue..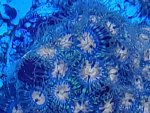 here are better pics... same ati t5 blue plus bulbs.... same phone with a 10k filter. this more represents how they look to the eye...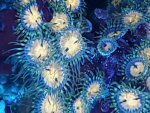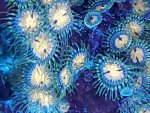 Last edited: