Hi. I'd like to introduce myself. My name is Ed. I started in the reef tank hobby like 10 years ago. I initially had a 65 gallon with soft corals and LPS. Took it down when I moved from Lawndale to Gardena 5 years ago and noticed significant water damage on the stand. With my kids crawling around the house and loving to hang onto the stand to look at the tank, I didn't want to risk a catastrophe so I sold off all coral and equipment.
Lied dormant until early this year when I purchased a fluval evo 13.5. It's only been about 6 months since I've had it running, but I immediately knew I wanted a bigger tank. I already have it way overpopulated.
So... in comes my latest and greatest craigslist buy of a 150 gallon tank that I'm currently fixing up and scheduling to install by this weekend. Just bought a bubble magus curve 7 skimmer and 3 AI hydra 26s to light up the tank. It has a 50-60 gallon sump which has a refugium area that I'll be stocking with macroalgae and frags. I'll be lighting with a kessil A160 Tuna Blue. Planning on sticking with softies and LPS for the moment with some easy to keep SPS. Not getting too crazy just yet...
Now I'm broke as a joke, but looking forward to building up the tank over time. I'm looking forward to frag swaps with the community.
Here's a pic of the new tank with new paint. Sorry I couldn't get some images to rotate...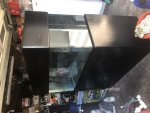 Here's a few pics of my current little fluval 13.5 with livestock: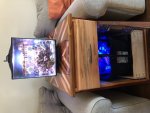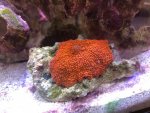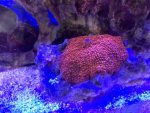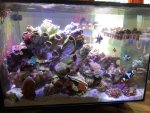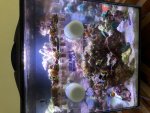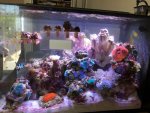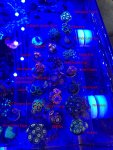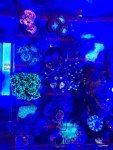 Let me know if you have suggestions and/or questions.
Ed.