I need to make some room for new additions. I will be at RAP on the 13th and live in the High Desert (92345). We can work on meeting up because I know I'm far from many reefers. I have other corals I will add sometime this weekend. Let me know if you have any questions. All corals have been with me for over a year.

Magic Carpet Mushrooms


A. $90 .75"
B.

SOLD


C.

Pending


D.

SOLD


E.

SOLD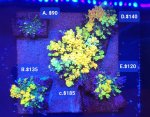 Sunkist Mushrooms $75 1.75"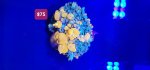 Orange Shroom $40 for rock.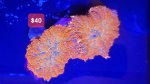 Last edited: