I got this torch directly from RRU as a single head early 2020.
Here is a link to RRU's website of a wysiwyg single head frag he has right now.
http://www.reefraftusa.com/product-p/abc-1194.htm
What I'm selling is pictured below. It has 3-heads with the 3rd head starting to split into a 4th. It has a green mouth and tealish colored tips.
The gold actually looks better in real life than in my pictures. The left side of the coral is darker because it's getting less light since the left side is next to the glass on the far left side of my tank, on the bottom of the tank.
Local pickup only. I'd be willing to drive up to 30-minutes to meet somewhere. Anaheim 92808. $350 for the entire colony.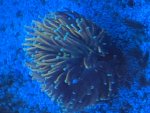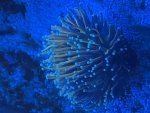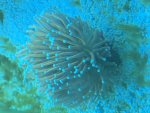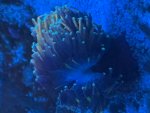 Unfortunately I'm selling this because I'm taking my tank down due to some type of algae which I couldn't beat. It's not bryopsis, it looks like hair algae. I believe it started from me never blowing detritus off the rocks.
Last edited: