Premium Member
Supporter
2020 POTM
Joined

Jun 11, 2013
Messages

5,678
Likes

2,619
Points

83
Location
Slowly removing sand bed with water changes. I'm down to the last bit. I'm trying to decide whether to rehome my sand cuc and sand dwelling wrasse to pull the rest. I'm dealing with bryopsis again but at least I'm starting to see some improvements in coral health.
Alkalinity 7.7
Calcium 450
Magnesium 1450
po4 .03
no3 10-15
salinity 1.026
temp 77.7-80.5
ph 7.85-8.15 (calcium reactor back online with TLF)
I found weird black sludge in my algae reactor so I pulled it a while back. not much was surviving in there anyway. I've been dosing brightwells carbon that I had on hand to try and help with nutrients. Currently po4 .03 is low (bryopsis) but no3 has stayed in the 10-15ppm range.
Dosing OG phyto and also his newer blend that I believe it has some strain of red enhancing zooxanthellae.
Gigantea anemone is starting to get some cool colors under blues. They are faint in the daylight as well.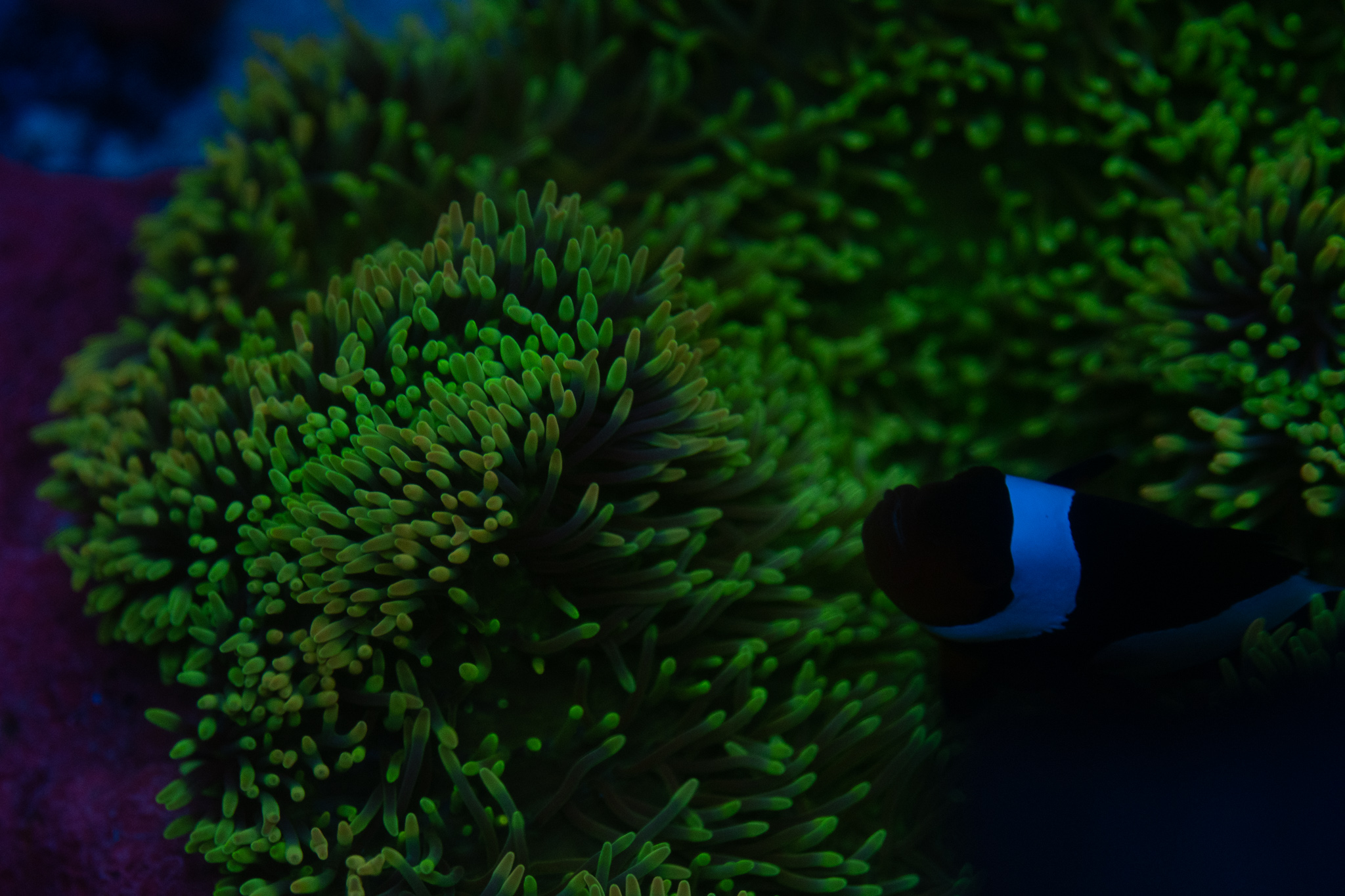 TGC Cherry bomb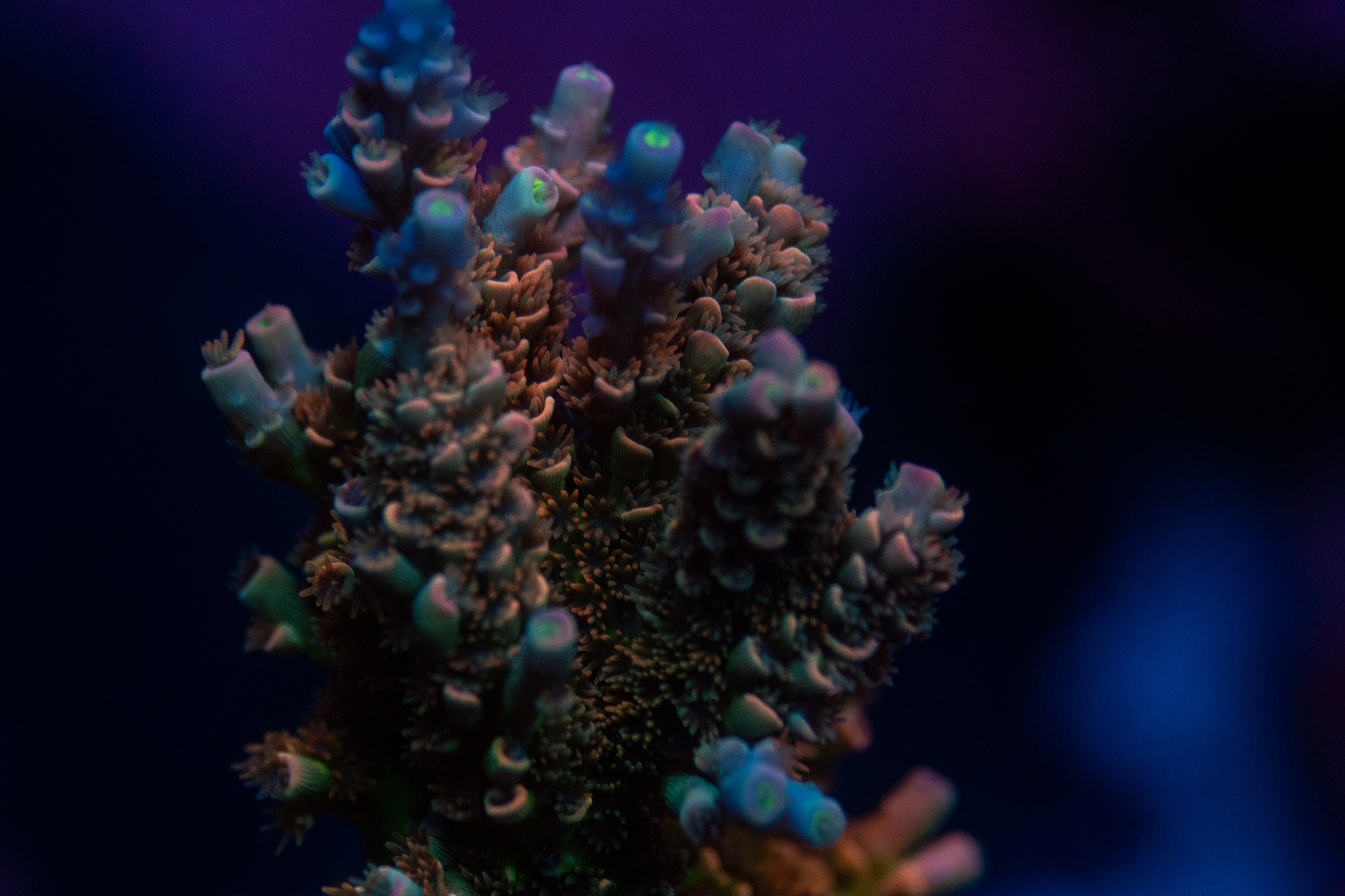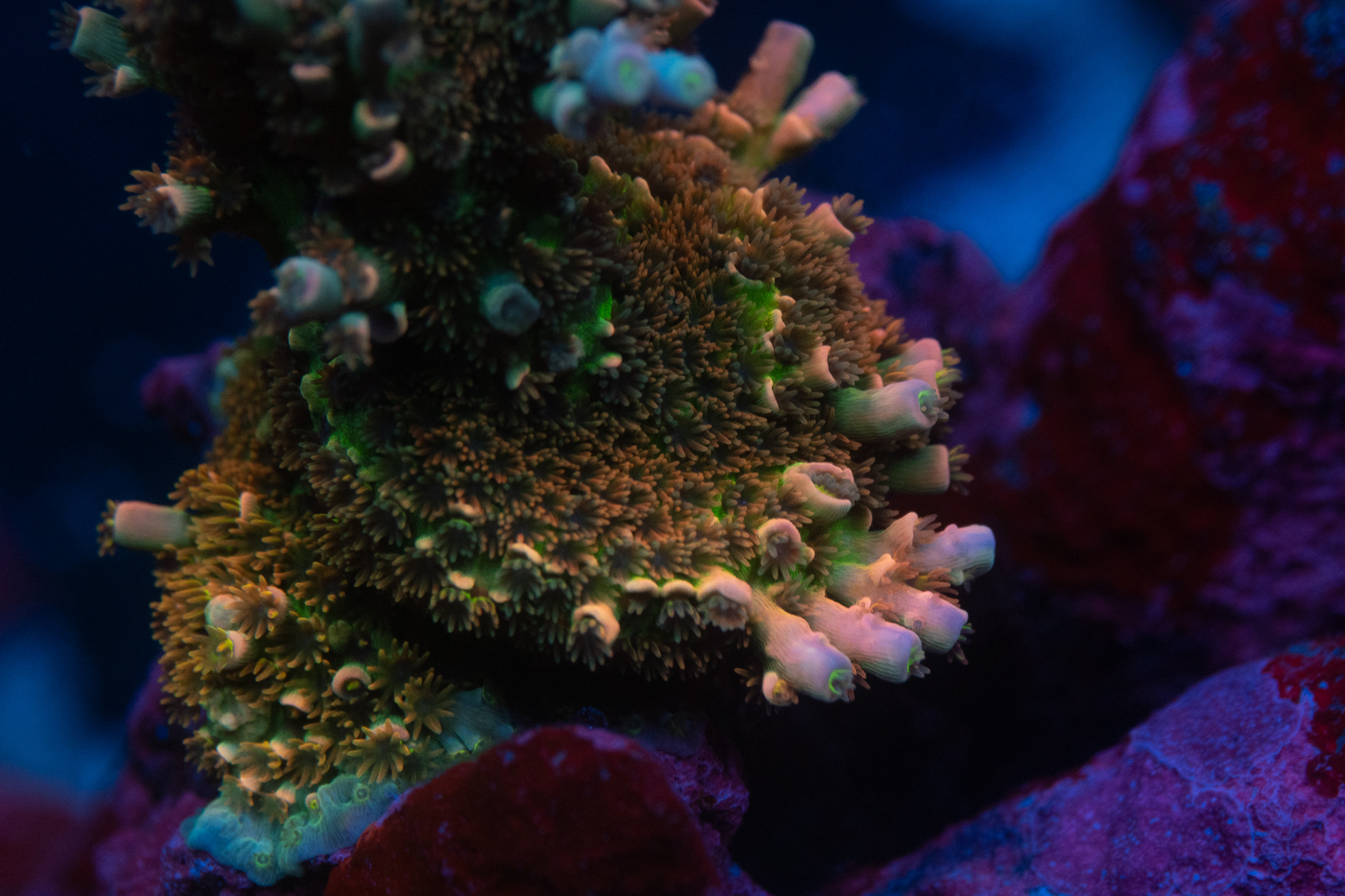 Silly String over Raunchy Red bounces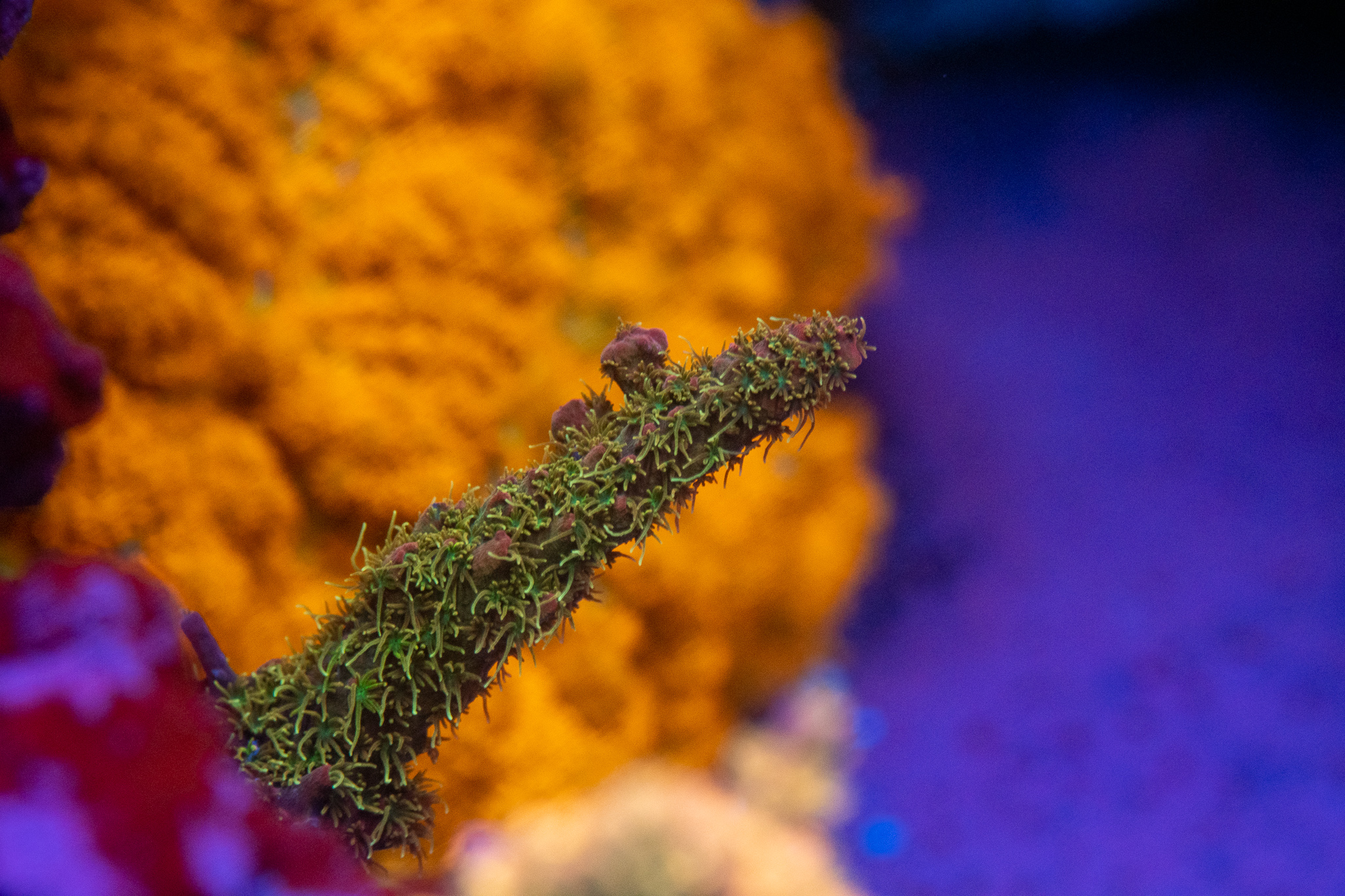 CSB tips looking like lava lamps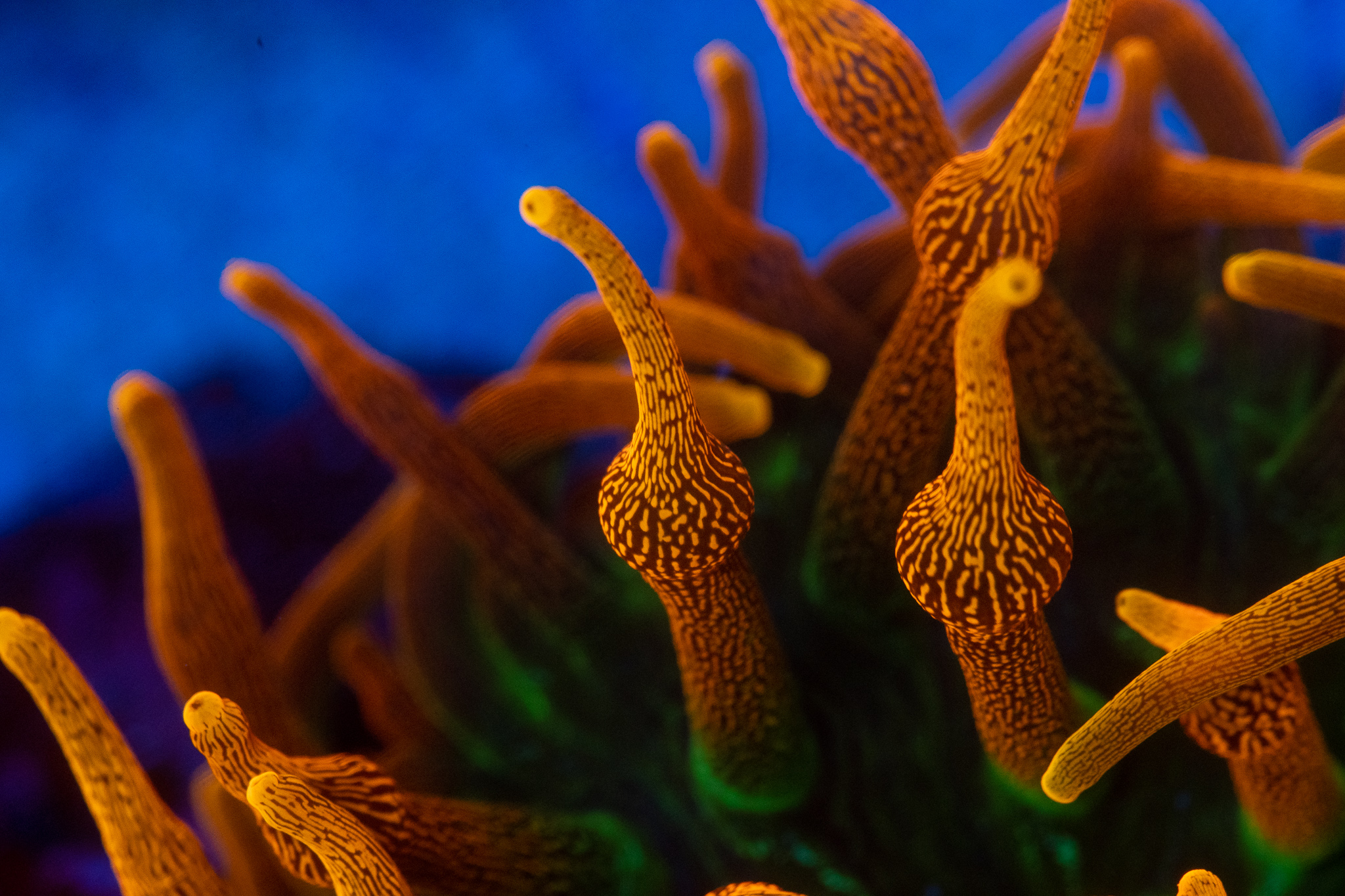 RR Firecracker starting to grow and color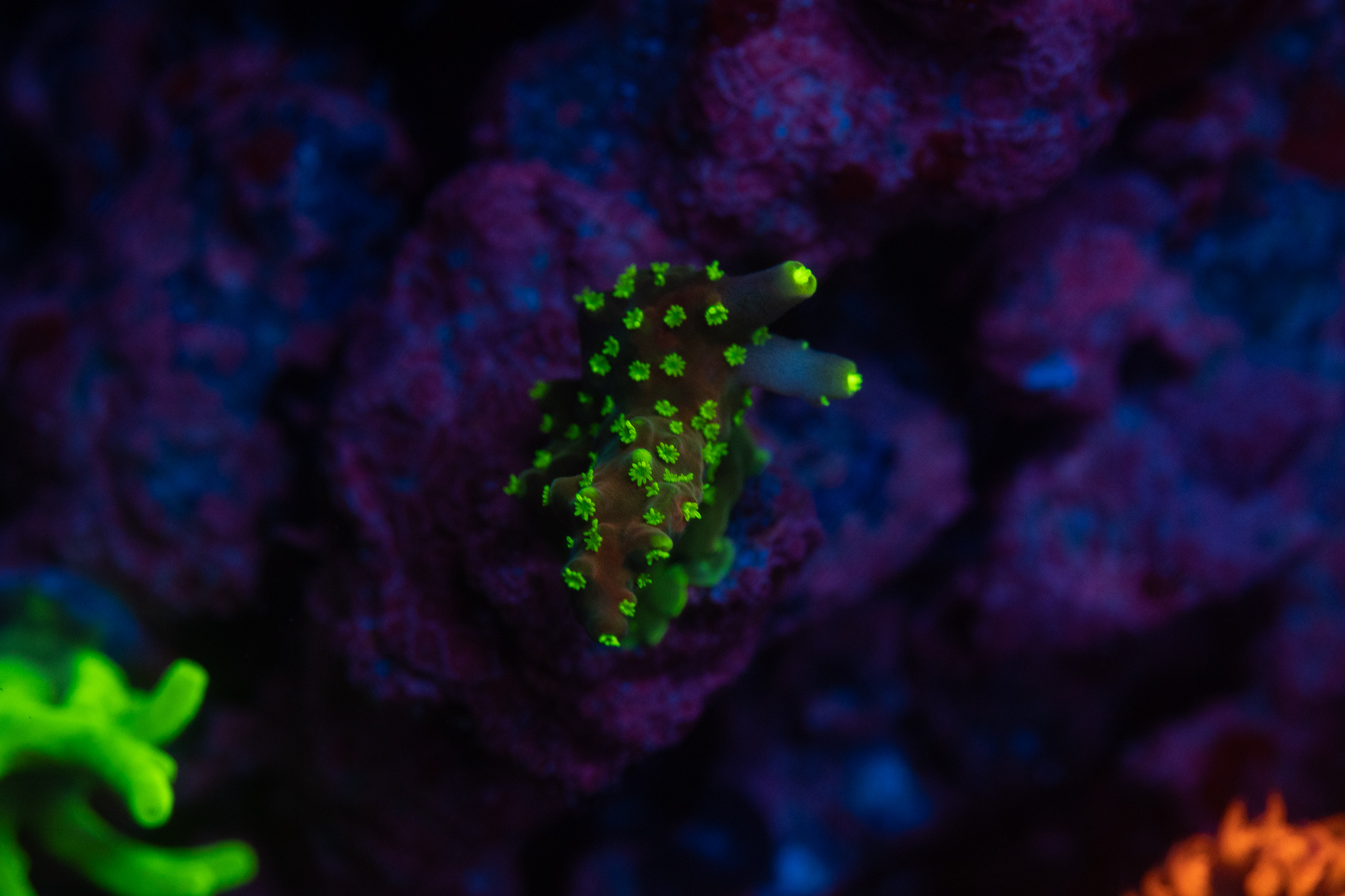 Vivid's Insanity starting to show hints of color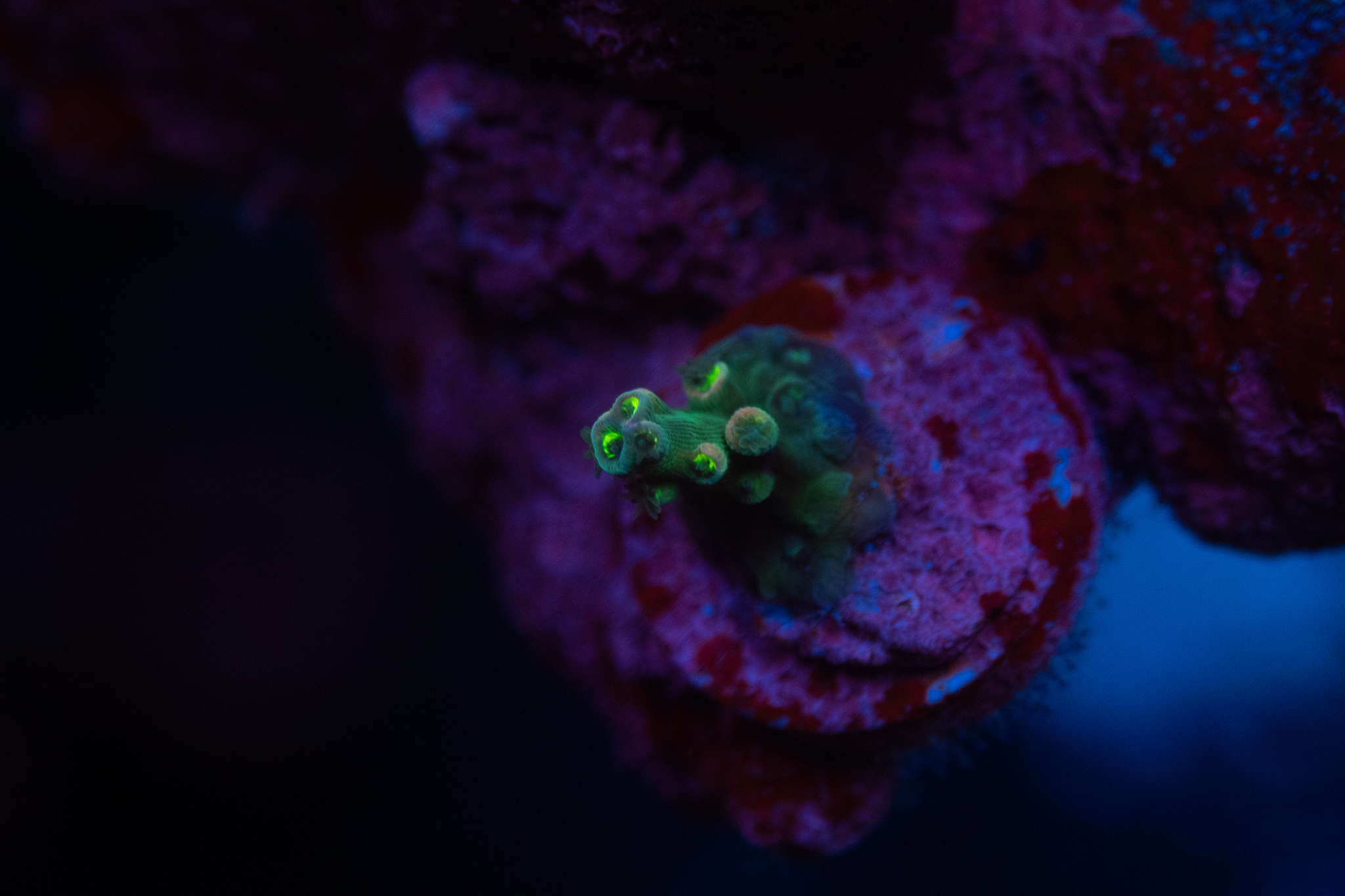 Tongs Tenuis got a cool swirl on the new growth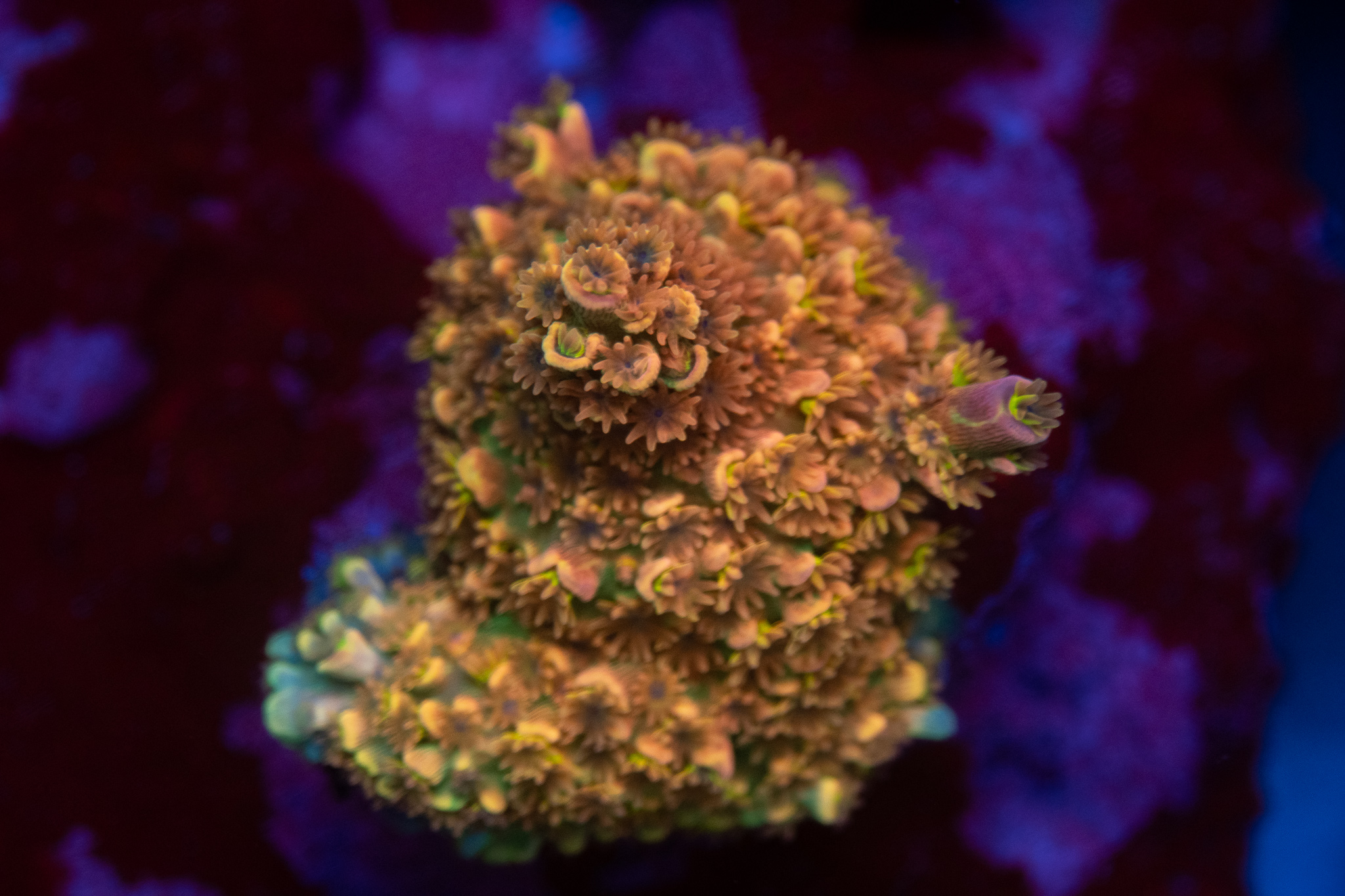 JF Pimped out very bleached looking but still how some pop all blue. Stressing on the lack of PE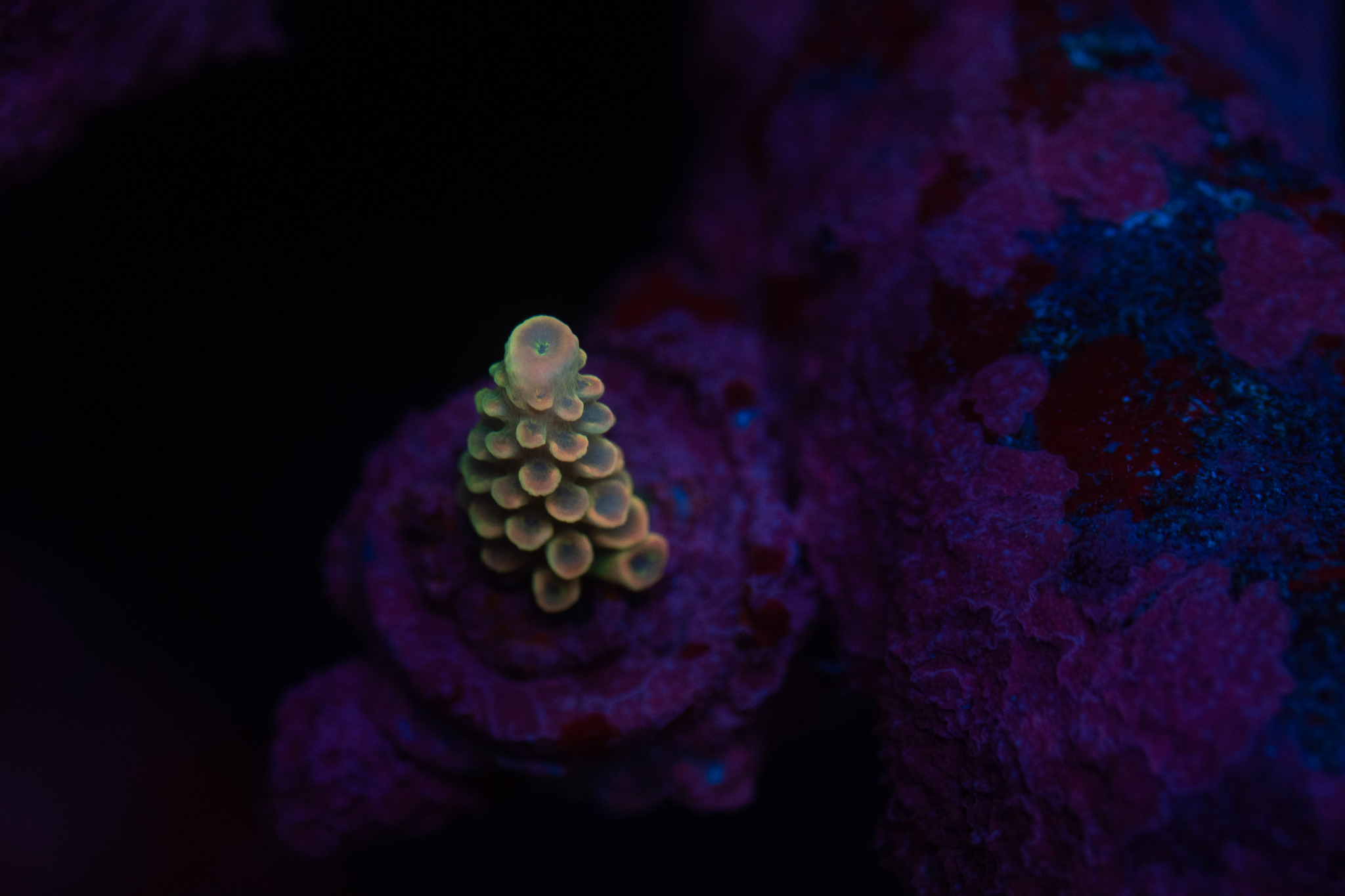 Other grow out peice I'm blanking the name on. Getting some coralite coloration. Starting to encrust. Looks like it gonna start to try and shoot nubs out.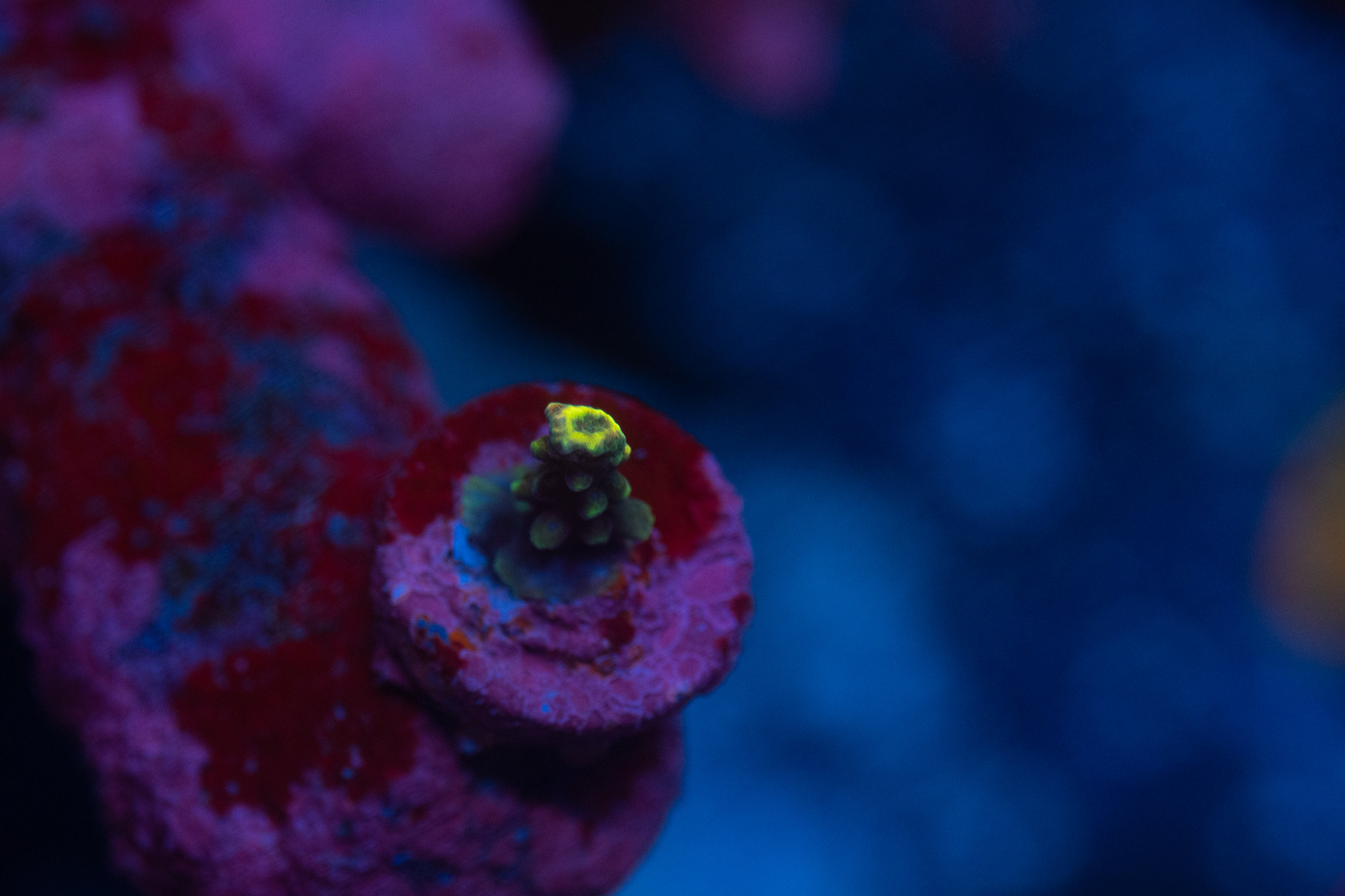 Eventually I'm going to change my sump layout. I want something with an easily accessible and large fuge section. When I do that I'll probably be plumbing a manifold off the return for GAC ect.