Not sure exact gallons. I'm guessing 55-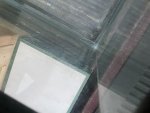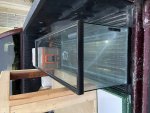 18" deep, 18" tall and 48" long- no cracks- but won't hold water until Re-sealed. the silicone on the corners was removed. Needs new silicon. Tank is a bit dirty at the moment but it's free lol.
free if anyone interested. Trades welcome as I love frags! But totally not necessary.