Joined

Jun 27, 2019
Messages

47
Likes

9
Points

8
Location
Sold out for now!
I have two that are ~2" and 13 that are ~1" - 1 1/2".
They're all eating frozen(Rods, Mysis, Spirulina Brine).
Location: Culver City

2" Banggais : $15 ea.
1-1 1/2" Banggais: $10 ea.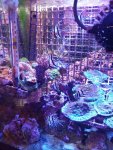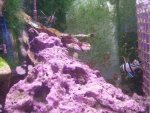 For those who are unfamiliar with the behavior of Banggai Cardinals, they are peaceful towards other fish but can be aggressive towards other Banggais of the same sex. I have heard of a guy putting a whole fry in a single tank but it was a larger tank, 150g or more I think, and it had a bunch of longspine sea urchins(their preferred habitat). And apparently they all set up their own areas and seemed fine, but for how long I have no idea. Anyways, point is, the general advice is either get one, or get 4 or more and let them pair up on their own then re-home the rest.
Last edited: